Paradigm Shift
[Paradigm Shift 4zzz fm 102.1 fridays at noon 30 Oct 2015]
Ian and Carl play speeches from the death-in-custody rally last Saturday.
Speeches by Sam Watson, Fred Coolwell & Lionel Fogarty about black deaths in custody/police murder. Lionel Fogarty talks about terrorism against his people.
In the last 15 minutes of the show Carl talks about the Marxism 2016 Conference in Melbourne on the Easter Weeken 24 – 27 March. Guest speakers include Farah Kobaissy (Lebanon), Panos Petrou (Greece), Mandla Nkos (South Africa), & Ali Abunimah (Palestine).
Playlist
Black Rage – Lauryn Hill
Sukamani – Aewon Wolf and Mashayabhuqe KaMamba
Fists like this – MC Tricks and Black Shield
__oOo__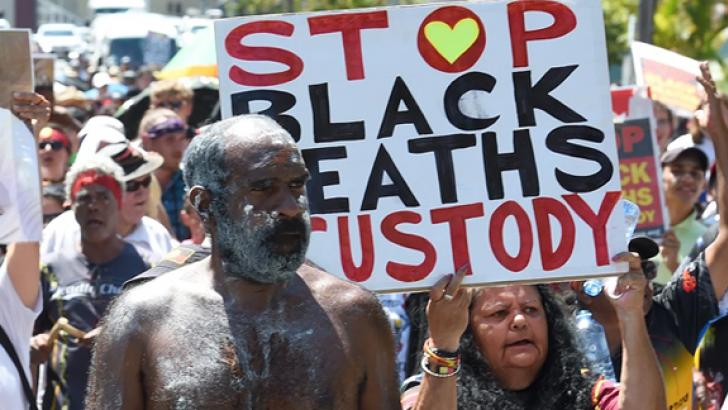 Aboriginal protesters and their supporters marched on Queensland Police headquarters calling for justice for Shaun Coolwell, on Saturday 24 October. He is the latest fatality in an ongoing epidemic of Aboriginal deaths in custody.
On 2 October, Shaun was at…
View original post 194 more words