Editor's Note:
It is interesting that these marches are being led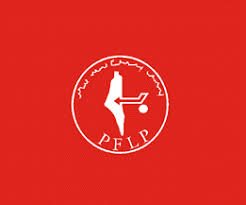 by secular groups such as
The Popular Front for the Liberation of Palestine
and the
Democratic Front
.
Look closely at the flags at the head of the marches and read the reports from the Democratic front website:
In Bil'in, a village in western Ramallah, Israelis used force to disperse demonstrators, injuring dozens and asphyxiating two.
On Monday, 25 July [2008], a video was broadcast revealing Isreali forces deliberately shooting at Palestinians, who were participating in a peaceful march against the Wall.
These groups are for unity and a secular opposition to the settlements. Their leaders are in jail, many have been killed.
Ian Curr
September 09
A report from al jazeera in Bil'in

Hundreds of Palestinian villagers have made a short but symbolic march to the separation wall that Israel has built on their land, a non-violent protests that they regularly undertake.
Equally, the protesters, marching from the village of Bilin, are regularly met with a violent response from the Israeli army.
"The village of Bilin is literally on the frontline of Israel's confiscation of Palestinian land and the construction of its separation barrier," Jacky Rowland, Al Jazeera's correspondent reporting from the village, said.
"Later today the villagers of Bilin will protest the fact that not only they, but also five neighbouring villages, have lost their land which has been seized to build an Israeli settlement.
"This huge settlement will result in 40,000 Jewish settlers living on occupied land here in the West Bank and as Prime Minister [Binyamin] Netanyahu is planning to give the go ahead for even more of these settlement homes to be built," she said.
Netanyahu is set to approve plans to build hundreds of new homes on Palestinian land in the occupied West Bank, before considering US demands for a construction freeze.